Ticks are external parasites. They are widely distributed around the world, especially in warm, humid environment. Ticks live by sucking the blood as their nutrition. Because of their blood-ingesting diets and infections caused by pathogens, ticks act as vectors of many serious diseases that affect humans and other animals.  
 
Dr. Tong Zhang imaged this sample by taking the advantage of sample auto-fluorescence under different wavelengths with a 10x objective on a Nikon A1R Confocal Microscope at CMIF. There were 423 Z-direction images covering through a 211um thickness. Extended focus function re-built the 3D Z-stack images into a 2D image with 3D information. The microscope resonant scanner boosted the acquisition speed significantly.
This image had very fine details and striking looking. The auto-fluorescence revealed tick head's anatomy and specially the mouth region with inverted-arrow-like structure. Ticks use this kind of structure to anchor them on animals. It is a good example of nature smart designs.
The Nikon Small World Competition first began in 1975 as a means to recognize and applaud the efforts of those involved with photography through the light microscope. Since then, its has become a leading showcase for photomicrographers from the widest array of scientific disciplines. This year is the 47th year of the competition, which had almost 1,900 images from 88 countries submitted for consideration.
https://www.nikonsmallworld.com/galleries/2021-photomicrography-competi…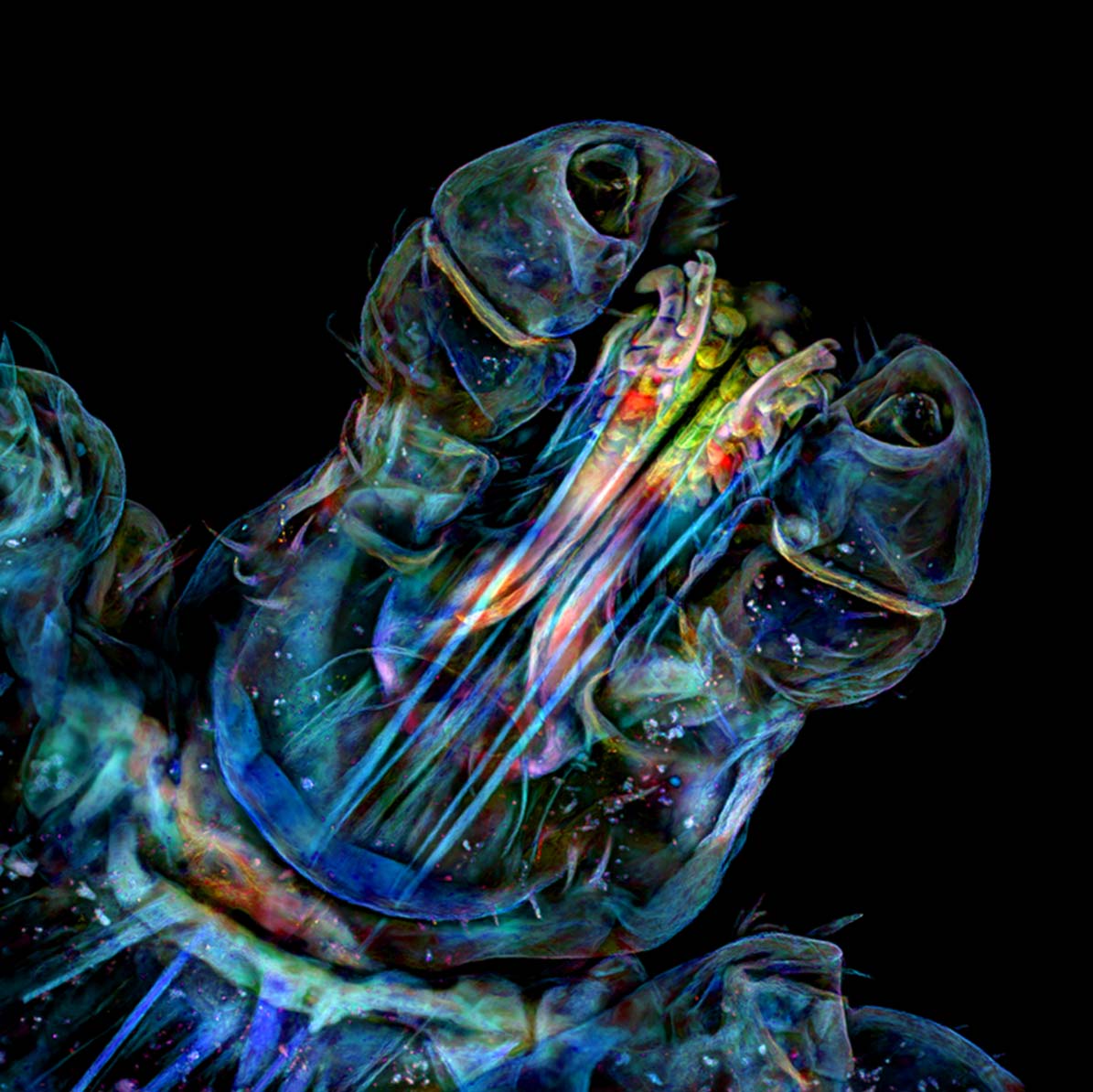 Tong Zhang, PhD and Paul Stoodley, PhD, Campus Microscopy & Imaging Facility (CMIF)
Winning the 7th Place in 2021 Nikon Small World Photomicrography Competition